Foursquare's major platform makeover (the 5.0 revamp) turns out to be just the beginning of a whole new location sharing revolution.  Foursquare announced last Thursday a new twist that will engage visitors to extend their time on Foursquare beyond the initial check-in. It's called Connected Apps and it is a way for other apps connect though check ins.
Under Foursquare's new Connected Apps program, third party partner apps will be better integrated into Foursquare.  How does this work? Check-ins will pull information from the partnered apps into Foursquare itself. All you'll need to do is connect the app to your Foursquare account and you'll be ready to explore (as shown below).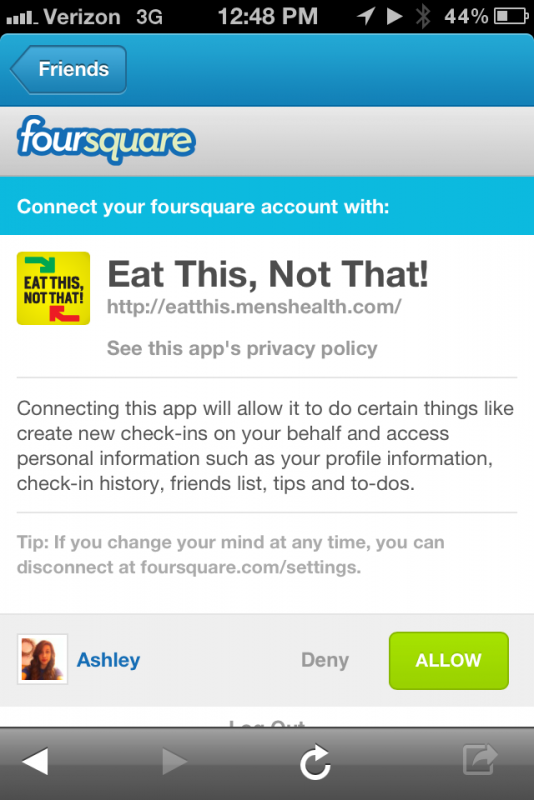 For example, Let's say it's your first check-in of the day, The Weather Channel app will give you the weather for that particular day on Foursquare. If you check-in with a partnered app like Eat This, Not That!, Foursquare will post that check-in with a link to the Eat This, Not That! app and draw in healthy eating options at the restaurant you've checked in at, from Eat This, Not That! into Foursquare.
What does it all mean? It's all about better user engagement. The Connected Apps Platform will allow third party app partners to engage more directly with users who use their services to check-in. It makes it easier for a particular app to spread from person to person within the 20+ million user community of Foursquare.
And finally, what does this mean to us at Brunello Creative? Well it just so happens that our team worked with Men's Health to develop the Eat This, Not That/Foursquare integration!
Take a look at how the app/foursquare integration works below:
You check into an establishment such as McDonald's: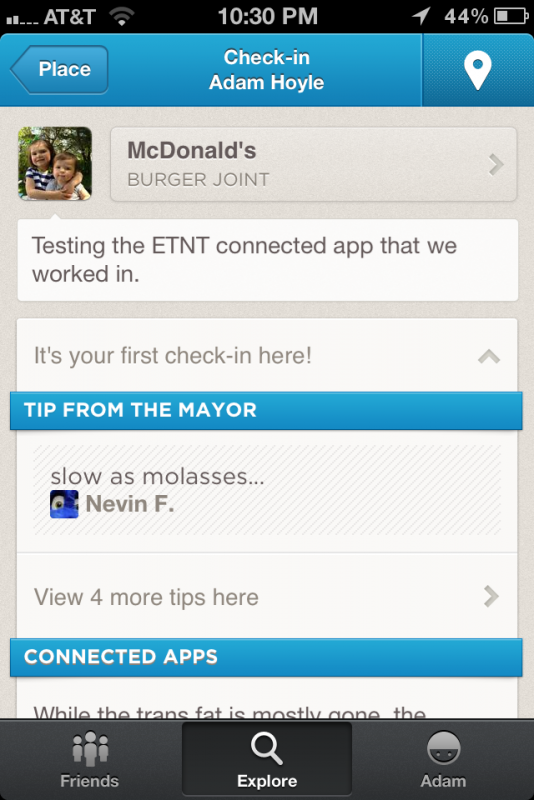 Your Connected Apps tips are displayed: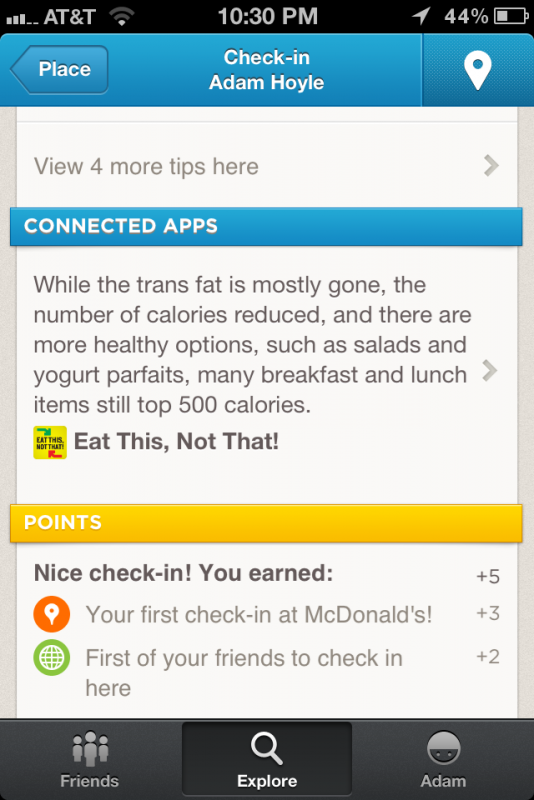 Tap on the tip and Eat This, Not That! opens and displays everything you need to know about dining at McDonald's!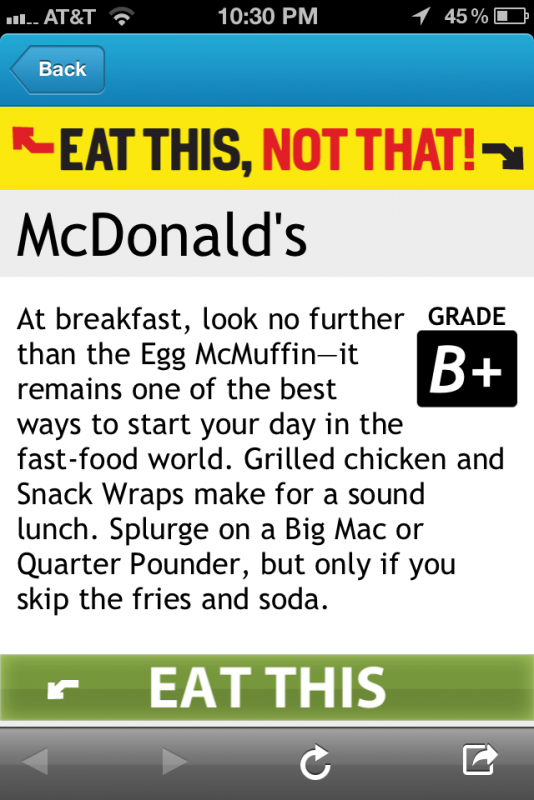 It's an exciting and welcome change to Foursquare's new overhaul. The Connected Apps platform will provide a better user experience and open up new possibilities all based around interacting experiences.
---