On page SEO is the process in which you optimize the content on your site through various steps. Proper on page SEO includes the usage of text, images and links.  Here we provide you with 5 simple but effective ways in which you can optimize your on page SEO!
1. Add Title, Keywords and Meta Descriptions
Keywords exist in content and internal text links.
Use Keywords in: Title tags which are short descriptions of what a user can expect to find on a page. Most important keywords should be located to left to right and be within the first 8-10 words of title and of post.
Meta description should be a 20-25 word elaboration including 1-2 of your keyword phrases.  Here's a tool to help you come up with a list of keywords and keyword phrases:

http://www.keyworddiscovery.com/search.html

.
2. Build your Social Media Community
Listen to and acknowledge your audience/community.
Equip followers with information tailored to your business. Leave out hard selling them on a product or service through social media.
You'll come to learn that the ROI of the community is actually extremely valuable. With the right amount of nurturing your community will aid in several parts of the sales cycle: lead generation, post-sale education and support.
Make sure to utilize a sharebar. Make customizations for your audience so that they have an easy way to share your content via social media.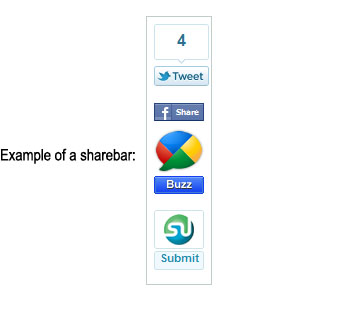 Don't miss out on how you can optimize your social media marketing tactics!
3. Internal Linking of Blog Posts
Internal linking plays an important role in on page SEO.  You can achieve this in two ways:- Linking some keywords within the blog post to other relevant blog posts (Refer to tip number two for an example of how we did this!)- Include links to related articles within a particular keyword theme or phrase in your posts.
4. Create Unique Content
Make sure content on all your pages is unique. You also want to be sure that the content you create is sharable and that others will instantly want to tweet, share, or link to it. You can ensure content is unique by going through a duplicate content removal process....which brings us to #5...
5.  Remove Duplicate Content
By implementing even just one of these points you will better your on page SEO strategy and results!
---