Content marketing is a technique of creating and distributing valuable and relevant content to attract and engage a target audience. It is the creating and sharing of useful and informative content that connects people to your business' website with the goal of driving a profitable customer action. If you are looking for ways on how to get visitors to your site, think about your current content marketing strategy, if you have one!
Through the advances of modern technology (DVR for example) people are increasingly shutting themselves off to traditional marketing and advertising methods.  Marketers needed a new way to get through to people and convert them as customers.  This introduced what is now known as inbound marketing. The bigger picture of inbound marketing relies heavily on content marketing techniques as its backbone.
Content marketing includes:
blogs
guides
case studies
social media components
If traditional marketing and advertising methods are no longer working for you, you'd better become familiar with inbound and content marketing methods! Courtesy of Content+, they have created this handy infographic that breaks down the anatomy of content marketing and what you need to become an online success!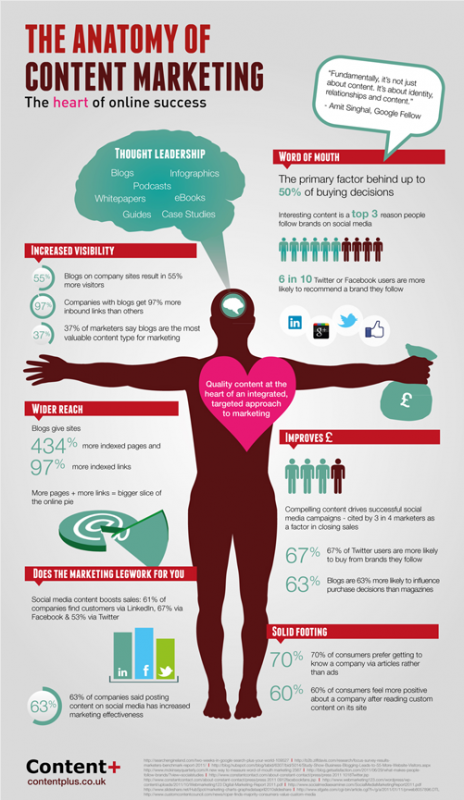 ---